Computer Services
Our professionals can quickly determine the cause of any errors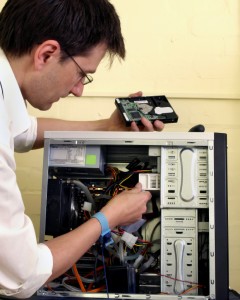 that you may be experiencing with your computer.
Fast & Reliable Service
Quick Error Resolution
Wide Range Of Diagnostic Tools
With a wide array of diagnostic tools we can find issues faster than before.
We offer affordable rates and faster service than our competitors.
Wide list of diagnostic tools
Faster service
Competitive rates
We service business across Canada. With over ten years of industry experience and certification standards rest assured that your
computer is in the best care. There is no problem that we cannot fix with your computer.
Common Computer Related Issues
Computer shows a blue screen
Recovery of your files
Computer won't boot into windows
Security & Data Protection is a concern
Wireless Network Setup & Troubleshoot.
Windows locked and or lost Password.
Computer is slower than it used to be
Computer won't start at all
Printer issues.
Computer shutting down automatically.
PC not responding, freezing, crashing
Hardware Installation & Upgrade needed
Software Installation & Upgrade needed
Virus, worm and spyware infections.
Overheating problems, cooling is needed
It's our business to service yours!
For more information regarding our business computer services please use our submit support ticket form or contact us!  We look forward to servicing all of your business needs.