Business Data Backup Solutions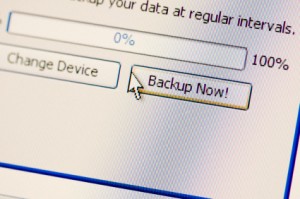 If you are experiencing issues with your business computer system, laptop or server and are concerned about losing critical data that could halt the productivity of your company then you have come to the right place.
Comprehensive data backup solutions
Backup important data from a failed system
Recover data that may seem lost
We have industry leading tools that will help us backup your data in the event you have a system crash.
Reasons You Should Or May Want To Backup Crucial Files
Migrating to a new system
System is going to a blue screen
Hard drive is failing
Power outage shortage
It's our business to service yours!
For more information regarding our business computer services please use our submit support ticket form or contact us!  We look forward to servicing all of your business needs.