Data Protection Services: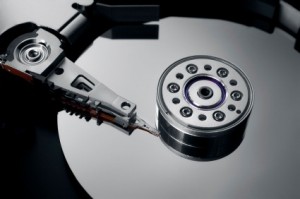 In today's digital world keeping your data safe is vital.  Computer hardware is very fragile and the slightest upset can cause catastrophic failure and data loss.
Keep confidential and important information safe at all times
Creating comprehensive backup procedures
Cost effective backup solutions
One click/push easy backups
These files are your resumes, business documents, databases,  tax documents, important notes, family images, music, movies, games, etc.  We have many different data protection solutions available, below are a list of what we offer and configure:
nuComputing Backup & Redundancy

Internal Raid 1/5/6/10
External hard disk
NAS (Network attached storage)
USB key backups
CD/DVD media discs
nuComputing Solutions servers
A Closer Look:
Raid (Redundant Array of independent disks) arrays can be setup within your computer system to offer server quality data protection right in your very own personal computer.  Raid arrays vary, and can utilize two or more hard disks to provide redundancy and fault tolerance.
External hard disk drives are typically connected via USB.  This solution isn't completely redundant because any single hard disk can fail at anytime.  This solution offers a backup of important files you wish to have a duplicate copy of.
NAS (Network attached storage) devices can also utilize raid arrays for data redundancy.  These devices are external to your computer system and are connected via your home or business network.  These devices vary in storage capacity based on the make and model.  NAS devices offer server quality redundancy that can be accessed from anywhere in the world or locally.
USB key backups are the most common form of data storage.  With USB key sizes of 32GB and higher you can store your important digital content and carry it with you in your pocket.  This solution isn't completely redundant because flash memory can fail at anytime . USB keys can offer a backup of important files you wish to have a duplicate copy of.
CD/DVD media discs are the most reliable form of data protection.
nuComputing Solutions servers can be accessed from any computer in the world and uses the best that technology has to offer for data redundancy.  Keep your important files safe with us!
Why Contact Us?
We will provide you with professional services (we're not the geeks), industry leading tools, fast service, affordable rates, no hidden surprises and unsurpassed customer service.  Go head, give us a call, see what the buzz is about!  Talk to us!