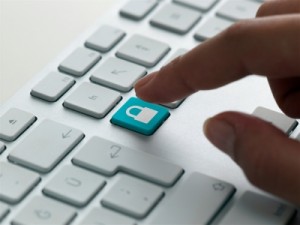 Secure your computer system at home or your office PC with our quick tutorial.  This can be very useful if you would like to restrict access to certain applications on your systems. For instance, at home, you can restrict access to an application you may not want someone to open (could be your children, relative, etc.) At the office, you can restrict access to applications on an employees system to monitor and maintain productivity.
To complete this task there are a few things to put on the checklist.
1. A list of the applications you want to restrict.  
2. The exact executable name of the application (I.e. firefox.exe, word.exe)
This following guide is to be completed on a system running Windows 7.
Step 1.
Click start, in the search box, type gpedit.msc

Step 2.
In the right navigation pane, select "User Configuration", then select "Administrative Templates", then select "System"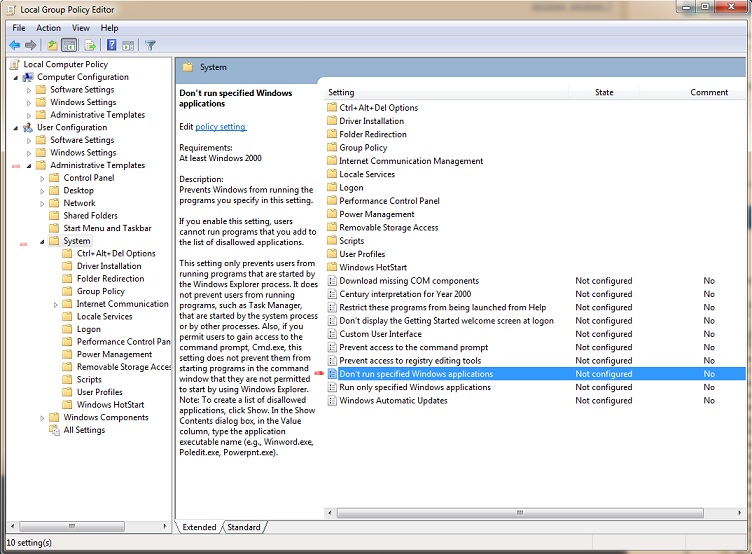 Step 3.
In the right window select and double click "Don't run specified windows applications"
Step 4.
Select "Enable" in the prompt windows.  Then navigate to and click "Show"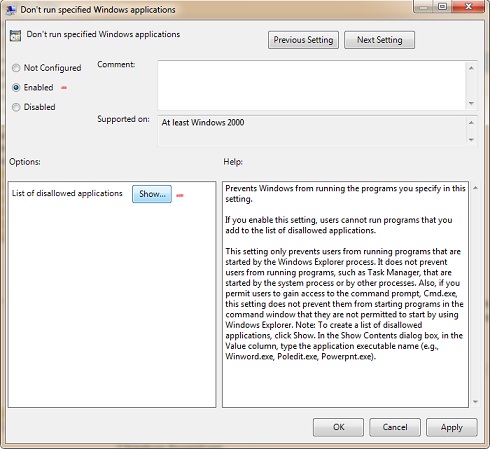 Step 5.
Type in the applications you want to restrict local users to access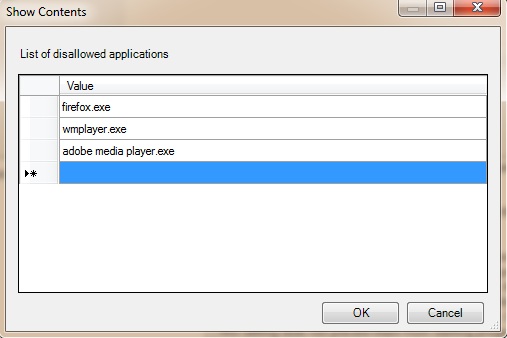 Step 6.
Now that you've completed the steps.  You can go ahead and try to launch the applications you added to the Group Policy Editor.
You should be prompted with this following MSG:

This is a great way to monitor youth users at home and employees in the office.
Stay tuned for more free Tips, advice, and ideas.
Comments